We are Hiring
We are looking for great people to join our team at Balanced Living Chiropractic Wellness
Our Amherst office is conveniently located near Niagara Falls Blvd and Sheridan Drive, in Amherst NY. We offer neurologically based personalized family chiropractic care to all the towns of northern Erie and southern Niagara counties as well as the City of Buffalo.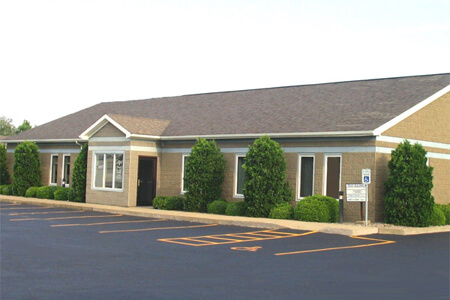 Can you take a moment to refer or reach out?
Associate Doctor of Chiropractic  (both Part time or Full time Available )
We are currently looking for flexible part time or full time Chiropractors or Doctors of Chiropractic in our Amherst NY, location.
Our multi-doctor of chiropractic wellness office is looking for additional Doctors of Chiropractic with hometown roots in this area to keep up with our practice growth of new families.
We need help taking care of our wellness-minded patients and practice members while growing your family based practice. We will provide training on specific spinal adjustments based on spinal evaluations and digital x-ray analysis. ICPA certification would be helpful but not a requirement for a family practice career.
Interested candidates should be honest, dedicated, caring, career-minded, licensed doctors of chiropractic who understand the importance of routine chiropractic family wellness care more than injury or rehab care.
Must become proficient in digital x-ray analysis, postural evaluations, report of findings, patient education, specific spinal adjusting, documentation, plan of care recommendations, stress management, basic nutrition, wellness and prevention.
Our patient and practice member base focus includes pregnancy care, new moms, infant, children, family wellness care, and yes natural injury care for adults and seniors. We utilize ChiroTouch software for our EHR.
Must be friendly, caring, outgoing, motivated, and dedicated with excellent patient and personnel communication skills. This career is perfect for doctors of chiropractic with families and looking for a flexible schedule.
Choose a compensation package thats right for you.
Paid vacation time
401k matching
Flexible Schedule
Work Life Balance
Do you, or someone you know, want to serve more people, work fewer hours, be more efficient at work, and have more fun?
Please contact Dr. Steve Niemiec directly at Drsteve@balancedlivingchiro.com
Chiropractic Assistants
We are looking for someone who is a hard worker that enjoys working with and helping people from all walks of life, is friendly, organized, detail orientated, self-starter and able to work with minimal oversight, a team player, growth orientated, excellent communication skills, fast learner, able to keep up with a busy patient schedule and basic comfort level with computers and be able to multitask. Experience working in a chiropractic office with ChiroTouch system is preferred, but not required.  Training will be provided.
Duties and Responsibilities of a Chiropractic Assistant:
Greeting Patients
Patient Reception and flow
Scheduling appointments for patients
Collects and processes payments from patients
Answers the phones
Some insurance work, verification, and billing
Patient File Maintenance
Communication Skills
Basic Housekeeping
Basic Computer competency and comfort
Job is shared with other Chiropractic Assistants.
Morning hours: Monday, Wednesday, Friday, Saturday from 8-1pm, flexible approximately 15-20 hours per week.
Afternoon / Evening hours: Monday-Friday 2:30pm -7:30pm flexible approximately 20 hours a per week.
Please contact Dr. Steve Niemiec at DrSteve@Balancelivingchiro.com

Balanced Living Chiropractic Wellness | (716) 832-1818