Pregnancy Chiropractic Care at Balanced Living Chiropractic Wellness
At Balanced Living Chiropractic Wellness, it's our goal to help you achieve the natural wellness and function you deserve at all points of your life-especially during pregnancy.
An expectant mother's body is going through incredible changes-and we want to be here for you when you need it.
Our chiropractors are proud to be members of the ICPA as well as certified in the Webster Technique, an adjustment style focused on making manipulation comfortable and easy for pregnant women.
Benefits of Chiropractic Care During Pregnancy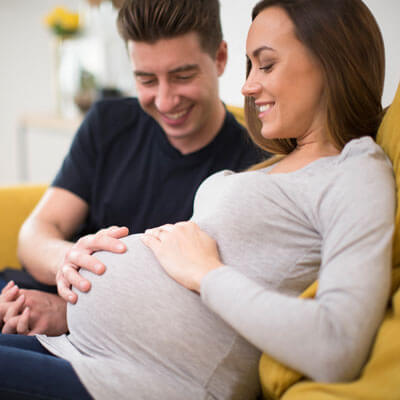 A typical Webster technique adjustment involves aligning your spine with a special focus on the pelvis. Because so many organs are shifting and things are growing and stretching, it's easy for vertebra to becoming misaligned, muscles to ache, and joints to be painful.
We've seen hundreds of women just like yourself who have reported improvements including:
Reduced back and hip pain
Sciatic nerve ease
Reduced tension on ligaments
Better labor
Creating more space for baby to turn properly
Corrects breach position
And more!

Frequently Asked Questions
Can chiropractic care help me have a faster labor?
It certainly may. Chiropractic care works to get your body functioning exactly as it was designed to. Our bodies were meant to delivery children naturally without complication. Chiropractic adjustments work to ensure your body is balanced and ready for birth.
When is the best time to seek care?
Women can choose to visit us at any time during their pregnancy. We've even helped get women aligned and optimally functioning before becoming pregnant!
Want to Learn More?
We'd love to work with you and learn more about your goals in natural wellness. Get started today by contacting us to book an appointment. We look forward to helping you give your little one the best start in life.

Pregnancy Chiropractor Amherst, Buffalo NY | (716) 832-1818