Dr. Caralee Jones, DC (Chiropractor)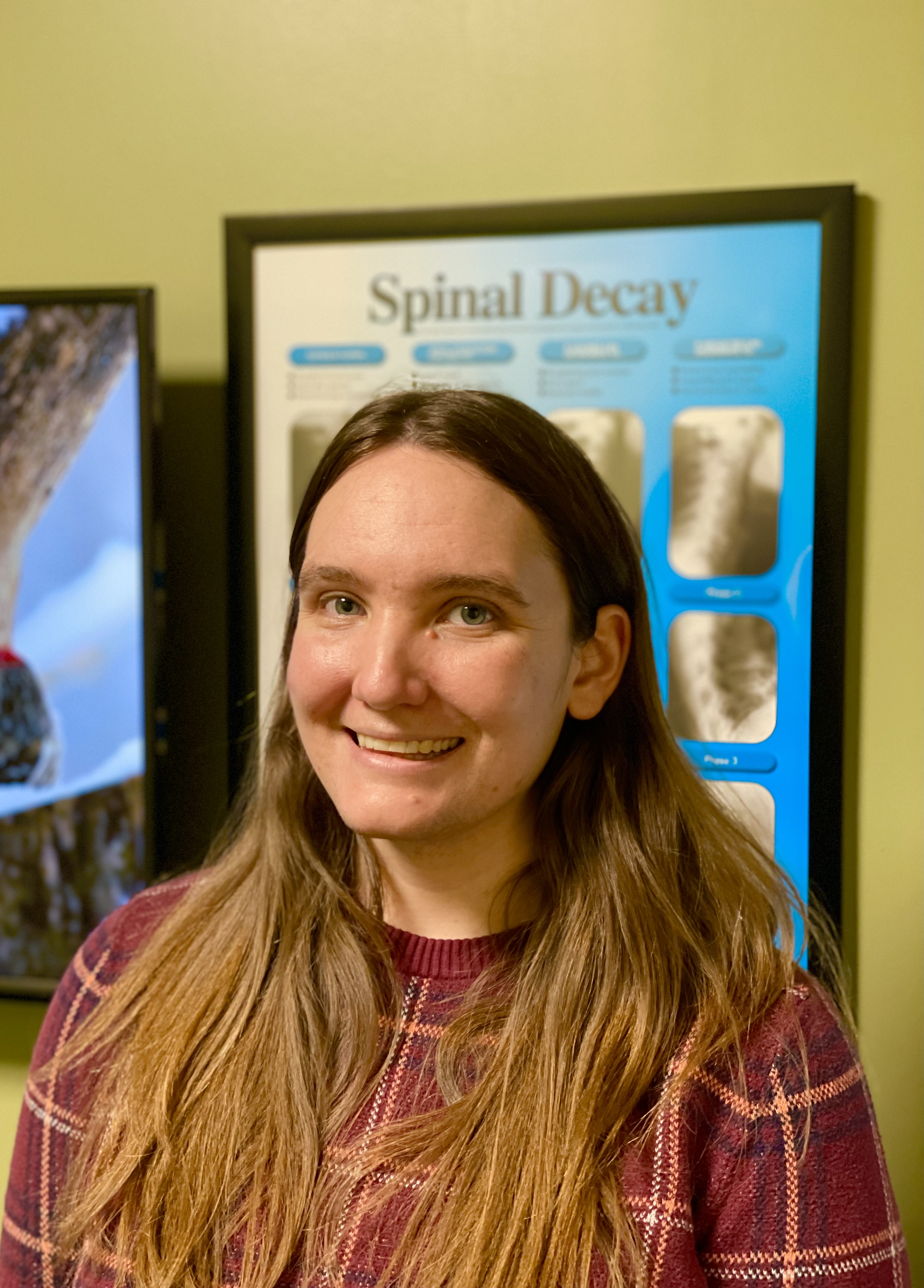 My name is Dr. Caralee Jones and I have been fortunate enough to know about chiropractic for my whole life. When I was in middle school, I had debilitating headaches several days a week. After seeing several doctors, my mom's chiropractor suggested bringing me in for an evaluation and adjustment. After only one week of care I finally had some relief and I realized how great I felt all over. Not only was I not having headaches, but I was able to concentrate better in school. As I grew up and went off to college, my chiropractor suggested looking into chiropractic as a career. When I did, I immediately knew this is what I was meant to do.
My Chiropractic Education
I started my educational journey at Alfred University, majoring in Biology with a double minor in Chemistry and Equestrian Studies. When it came time to choose a chiropractic school, I knew I wanted to stay local to Western New York, so I went to D'Youville College.
On a personal note………
I am proudly born and raised in Western New York. Originally from Springville, I am especially familiar with the Southtowns and with the small town feel of Buffalo; after all, Buffalo is one big small town. I enjoy watching Buffalo sports in my down time, especially rooting for the Buffalo Bills. I love that there is always something to do here in the summers and I especially love going to the Erie County Fair with my family.
Want to Learn More?
Thanks for visiting our website. I look forward to meeting you in person and learning how we may be of service to you. Give our Amherst chiropractic office a call, or email me using the link below and let's arrange a time to talk and explore your health and wellness options.
CONTACT US


Dr. Caralee Jones, DC | (716) 832-1818